---
Is Network Security keeping you awake at night?
It doesn't have to. The battle to maintain the security of your business systems and data is one that can eat up time and resource in any IT department. The threats from malware, viruses and direct attacks are constantly evolving and can be almost impossible to keep on top of.
We help clients sleep better by bringing together best-of-breed technologies that prevent the outside world from getting at your network, and give you visibility and control over what those inside are doing. That enables you to stop worrying and get on with the rest of your work, confident that someone's keeping watch.
While we always take a comprehensive view of network security, we focus on three key areas of risk for our customers:
---
Next Generation Security
There is a far greater sophistication in the how a network compromise or exploit can be delivered than ever before. Paradoxically this has been mirrored by an increase in demand from the customer's side in terms of more devices per user, including tablets and Smartphones, and an expansion of the reliance on web applications for business purposes. Next Generation Security enables our customers to meet these demands whilst confident that they are in lock step with the changing network security landscape.
---
Secure Remote Access
The requirement to integrate Secure Remote Access for home and road based staff members is quite common place. With consideration given to how this can be achieved in a controlled manner, with an audit trail, capable of close management and a standardized and simple process for the team to use.
---
Secure Internet Gateway
Secure and controlled access to the Internet is vital for most businesses including the unhindered exchange of email, web transactions and browsing capability. Link-Connect provides a managed suite of services to deliver high speed Internet access with efficient Anti-Spam and Anti-Virus filtration and granular knowledge and control of Internet usage.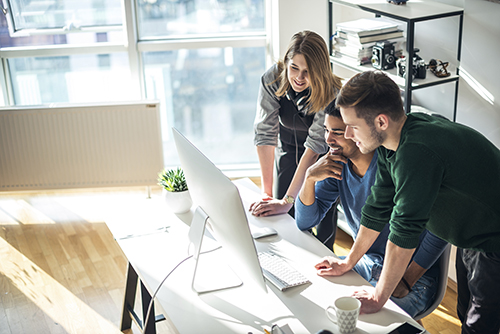 OUR CUSTOMERS
We work with companies in sectors as diverse as Construction, Healthcare, Automotive, Retail and Manufacturing. But most importantly, we know that every company has unique requirements so, no matter what your company does, we'll be delivering the right solution for you.
Below are a few of the companies we help: